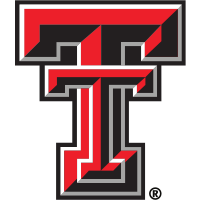 Over 15 years ago, I built a following of a couple hundred followers through social media using influencer marketing for a brand that I created in college. That was before "influencer marketing" was a thing — and the iPhone was only two years old. I learned the hard way how to use social media, design, websites, and marketing to promote a company, and it was perfect.
After graduating priorities shifted — and I moved up within an apparel company very quickly. I began designing, developing, and branding apparel for the NBA, NHL, MLS, and hundreds of top-tier universities. I was ultimately responsible creating designs, developing apparel, selecting apparel blanks from vendors, and moving over $15M in rolling inventory.
My abilities exponentially grew after spending over five years in Seattle. Web design, marketing, and SEO became the forefront of my career in another crash course scenario. I learned HTML and CSS, Sketch, created websites infographics, animations, and strategy while at a content marketing agency. I finished my time in Seattle leading a massive rebrand, digital platforms, and collateral for a premier health and wellness center with a membership of over 30,000.
We returned home to raise our daughter closer to family in the Fall of 2018. I hit the ground running as the Creative Director at a new agency. Logo and web design, project management, strategy, video producing, and pitching are just a few of the hats I wore for the team. 
I had the opportunity to wrap everything into one as a Marketing Director for a telematics-enabled operations management SasS platform with a focus on agriculture, energy, and construction. Here, I focused on UI/UX, e-commerce, website development, public relations, tradeshow collateral, and relationship development with John Deere and Nationwide in hand-picked partnerships.
As a freelancer, I create branding, collateral, and SEO-rich websites with custom portals and stores for clients ranging from insurance brokers to exotic car clubs. Yes, Lambos.